L‍aundry is a time-consuming chore and it is not exactly a fun activity especially after a whole week of work. Fortunately, laundry service providers like SpinXpress offer comfort and convenience for busy or tired people like you!
What is Fresh by SpinXpress?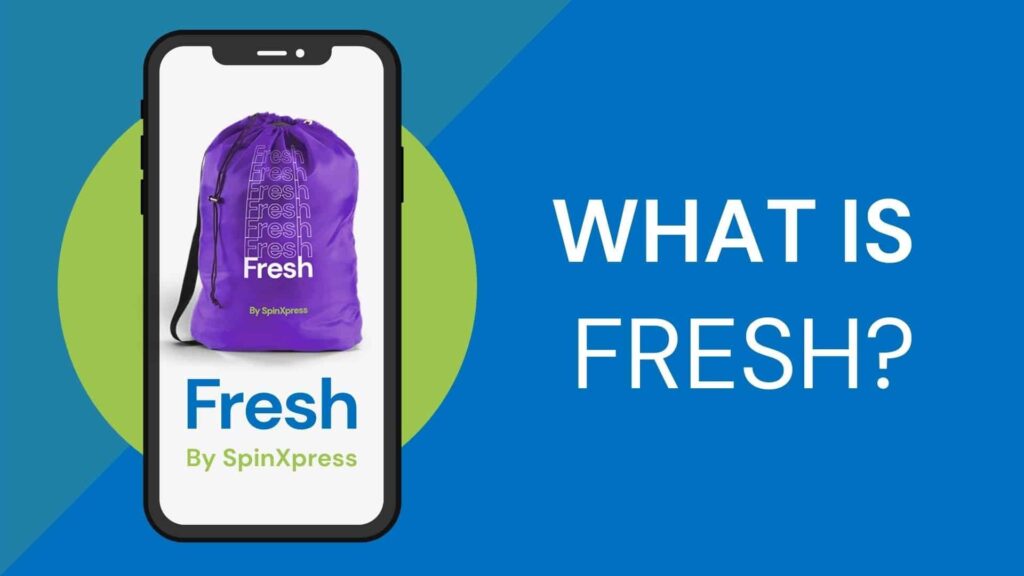 Fresh is the new app-based wash and fold laundry delivery service by SpinXpress that brings clean straight to your door. It is all about providing laundry services that offer convenience and value to all its clients. SpinXpress makes laundry days so much easier for you by taking the task off your hand through this new Fresh app. All you need to do is sign up on their app, book a pickup date, and shove all your dirty laundry in a bag. After that, all that is left for you to do is to wait for them and go on your merry way. Fresh brings clean laundry and fresh smells to you!
How Does Fresh by SpinXpress Work?
Here is how it works:
Step 1: Create an account and set a schedule.
All you need to do is go to the SpinXpress website or download the app, create an account and then schedule a pickup on your time at your home, office, or somewhere else.
Step 2: Select your preferences.
After signing up and scheduling a pickup, you need to tell SpinXpress all about your laundry preferences. For instance, do you have any allergies to any specific brands of detergent? Are there items in your laundry that need special attention and care?
Provide any special care or instructions and the SpinXpress professional Clean Team will handle them for you.
You should also indicate where you want them to pick up or deliver your laundry and let them know what time works for your best.
Step 3: Prepare your laundry for pickup.
Put all your laundry in a bag or a container and wait for pickup.
Step 4: Wait for SpinXpress to deliver your fresh laundry.
Just like that, your laundry day is done. SpinXpress will deliver your items freshly folded or hung, according to your specifications.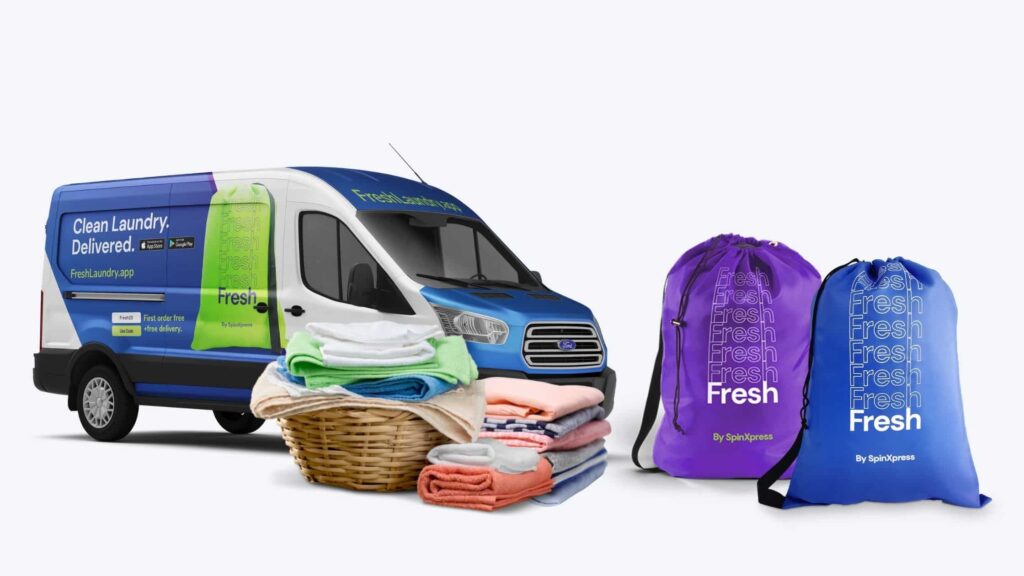 How to Prepare Your Laundry for Pickup
Here is how to prepare your laundry for pickup:
Separate your laundry for dry cleaning and your laundry for wash and folding. Separating your items as such will avoid confusion and mistakes.


You can choose to separate your whites from colors, but SpinXpress can also do that for you. It will be up to your preference. The SpinXpress Clean Team will do their best to handle your laundry according to the recommended cleaning instructions.
What to Expect for Your First Laundry and Dry Cleaning Pickup?
Here are some frequently asked questions that most first-timers ask:
Will my laundry take long?
SpinXpress believes in giving you what you want– so they offer next-day drop-off service for all laundry and dry-cleaning orders.
How much will the services cost?
SpinXpress offers a flat rate for wash-and-fold services which makes them predictable and affordable. You no longer need to worry about varying prices per pound pricing.
SpinXpress offers their services for the affordable price of $25 a bag and a $40 service for one bag of laundry for wash-and-fold laundry. You can fill up your bag as much as you like and you would still get the same flat-rate price.
If your items need to be dry cleaned or pressed, then note that the services will be priced per piece. But fret not! All prices are clearly marked– SpinXpress does not believe in hidden charges.
The best part of it is that delivery is always FREE!
Where do I get a bag?
You do not need to stress about the laundry bags. If you do not have a laundry bag yet, you can indicate the bag sizes and colors that you would like to buy and include them in your order.
SpinXpress will bring the bag on the first pickup so you can use it right away. In case you are not at home during the time of pickup, you can just leave your dirty laundry in any bag or your hamper and SpinXpress will deliver your clean laundry back in Fresh by SpinXpress bags.

If you have any concerns or questions about SpinXpress laundry and dry cleaning services, do not hesitate to reach out. Save your time. We make it fresh and easy!